Look inside!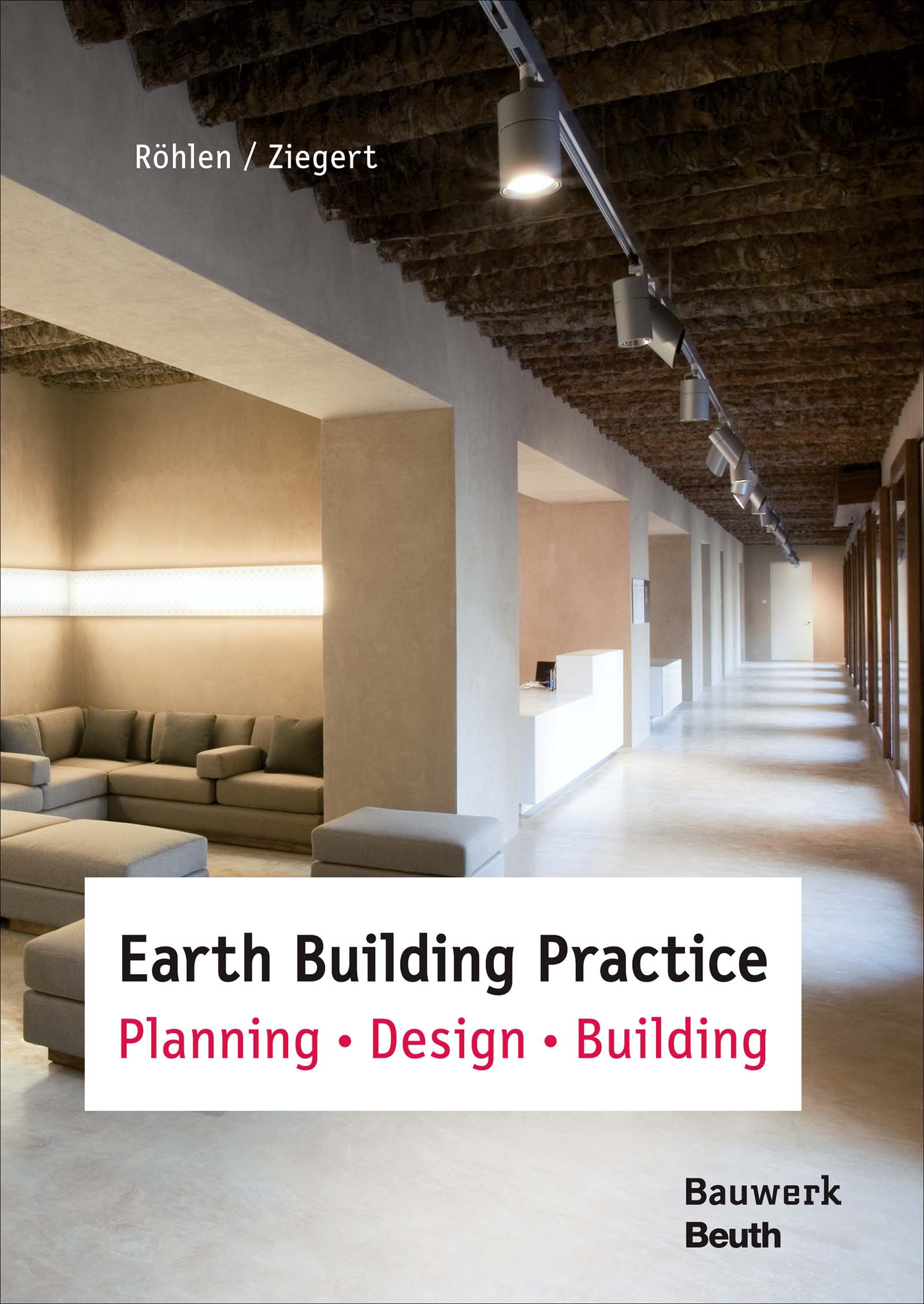 Earth Building Practice
Planning · Design · Building
U. Röhlen / C. Ziegert
2011. 300 pages. 17 × 24 cm. Paperback.
Four-colour printing, incl. numerous photos and illustrations.
ISBN 978-3-410-21737-4
Price: 68.00 EUR
Earth is a natural building material that is at once traditional and modern. In recent years it has advanced to become a high-quality material. Its aesthetic qualities and character along with its beneficial effect on the indoor climate and general well-being are widely recognised.
Of particular relevance are its environmental properties, for example the incomparably low energy balance of many earth building materials.
As an authentic historical building material, earth is also widely used in the conservation and renovation of historic buildings.
This book provides an overview of the current state of the art of planning and building earth constructions and is an invaluable reference for architects, engineers, building contractors and tradesmen.
Material properties
Earth plasters and renders
Dry earth construction
Internal insulation techniques
Masonry construction
Rammed earth construction
Renovation of existing earth structures
Building practice and legislation
Architects, structural engineers, damage surveyors, conservators and restorers, building contractors and workmen in the building trades.